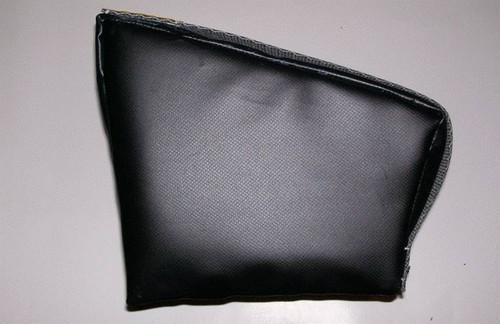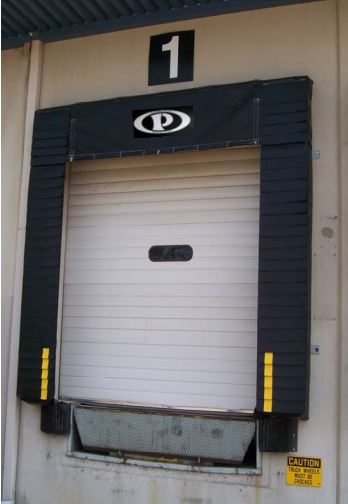 Reducer Dock Seal
Perma Reducer Dock Seal provides an effective seal with full access to the trailer for 8′ wide dock doors serving 8'6″ trailers. Reversed wedge side members extend less foam into the door opening to effectively seal the trailer without subjecting wood backboards to damage from passing loads.
Available Options:
Extra wide head members, 18″ to 30″
Perma Pleats are available on side pad members for extra wear
Chain-weighted drop flaps sewn to the foam head pad service an occasional lower truck and can be held out of the way with velcro fasteners.
F Series head member
The F- Series curtain is designed to accommodate dock door openings starting at 9′ and can accommodate varying truck heights. The header is constructed with a galvanized steel pipe across the top of the curtain, along with tie-back straps hold the curtain in place. Perma Pleats with 8″ exposure come standard on the corners of the F-Series header.
F – Series Styles:
NF – No Foam – Standard on all F Series Dock Seals
EF – 1″ Foam Filled for increased sealing capabilities with adjustability
F – 4″ Foam Filled, limited adjustability
OPTIONS:
Extra wear areas at crucial truck contact points to reduce wear and/or velcro slits with rope pull-up to accommodate varying truck heights.