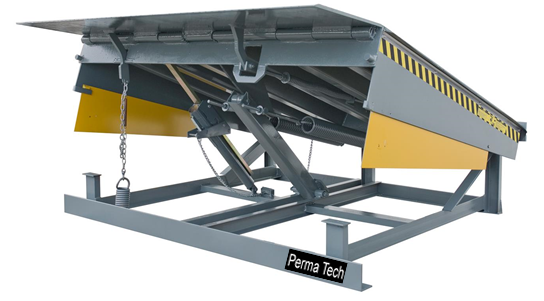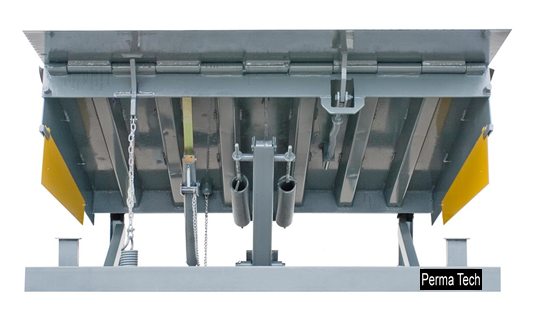 PermaDOCK-MD - Mechanical Levelers
ECONOMICAL. EASY TO USE.
PermaDOCK-MD is a mechanical dock leveler that is an economical and safe solution for basic loading dock applications. They are manually operated and easy to use. To operate, simply pull the release chain located at the rear of the deck. The dock will rise and the lip will extend at which point the dock leveler can be walked down on the truck bed for safe loading or unloading. PermaDOCK-MD has a reliable deep tooth ratchet hold-down system that is designed with positive locking traction that increases safety and reduces maintenance.
Key Features & Benefits:
For capacities of up to 50,000 lbs.
Formed beam & I-beam constructions
Deep tooth Hold-down system
Heavy duty extension springs
Maintenance strut supports deck and lip for under-deck inspection and maintenance