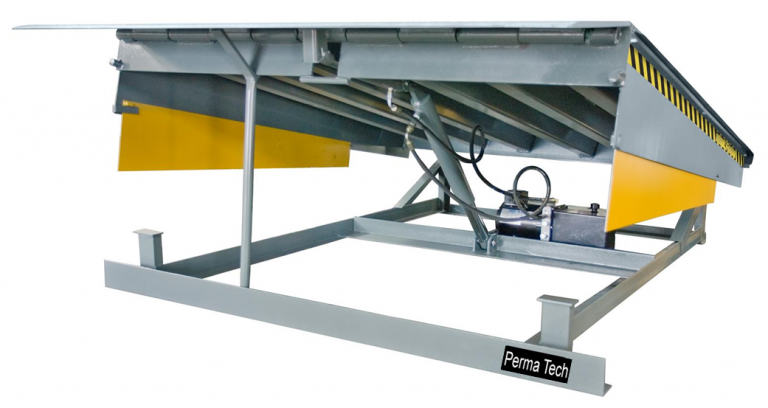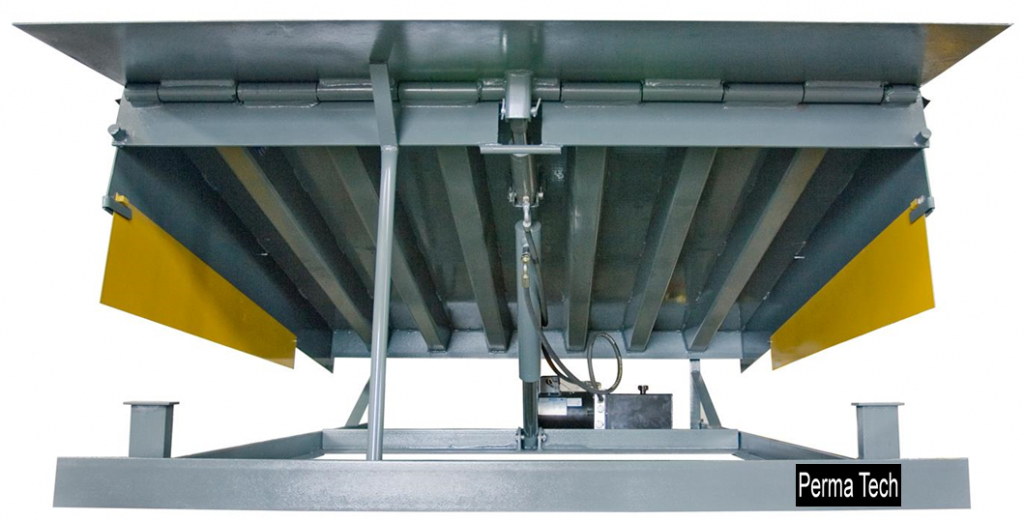 PermaDOCK-HD - Hydraulic Levelers
SAFE. CONVENIENT. RELIABLE.
PermaDOCK-HD Hydraulic Dock Levelers are easy to operate, convenient to use and are the most cost-efficient model over their lifetime. They are operated by a single push-button control with a constant pressure feature to ensure safety throughout their cycle and are designed with a four-inch tilt in the rear hinge to compensate for any uneven truck beds. The PermaDOCK-HD is North American made with reliable hydraulic components and is supported by a 5-year warranty.
Key Features and Benefits:
For capacities up to 100,000 lbs.
Formed beam & I-beam constructions
Multi-viscosity oil
1HP Power Packs available in any voltage
Automatic fail-safe protection
Maintenance strut supports deck and lip for under-deck inspection and maintenance